You can, but you don't have to…
That is exactly what we recommend. Do whatever you want with us. Feel your needs and take all the time and leisure you need to do what YOU want. Indulgence, action, or both. Or simply nothing. Whatever you decide, you can do it with us. That's what a holiday is all about.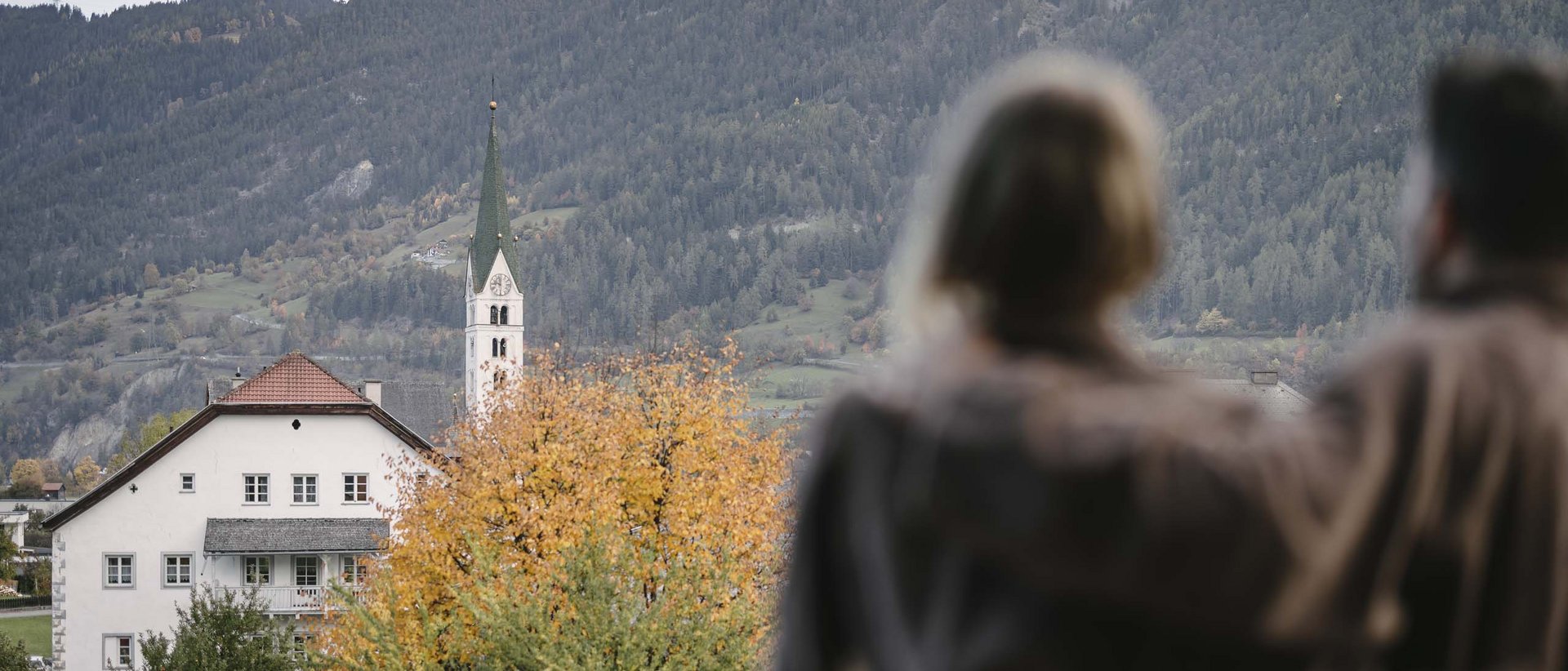 Hotel Post's offers
Holidays can be so advantageous!
All offers
Clear design meets modern Tyrolean lifestyle
Charismatic retreat in a completely new style
Everything changes. So does our Hotel Post. The history of the former "Postgasthof" is exciting and varied and could fill many pages of a historical novel. In 1912, the Pöham family acquired the former inn and substantially changed the structure with various alterations and additions. This resulted in Hotel Post, which has continued to develop ever since.
With the same drive of their ancestors and bursting with energy, Edith & Michael Pöham have now decided to once again raise the "old" Hotel Post to a higher level in order to meet the demand for more comfort and modernity of our guests. Through extensive additions and renovations, completely new rooms have been gained and existing ones renewed, making our guests feel even more at home with us than ever before. And all this within easy reach of nature, far away from the mega-destinations and yet right at the heart of it all. Always with a view of the magnificent natural scenery of the Tyrolean Alps.
What has not changed since 1912, however, is the way we, the Pöham family, have dedicated ourselves to hospitality for generations. With us, it's like being on holiday with friends. We always strive for this atmosphere. It should be uncomplicated, straightforward, and honest, with a lot of heart and commitment. Always as equals and always with great pleasure. Just make yourself comfortable with us, enjoy the luxury of the new, and take pleasure in the tried and tested.
Arrive. Marvel. Feel good.
Honest hospitality amidst breathtaking scenery
Ready for your holiday at Hotel Post?
Set off, explore, experience, lose yourself – at Hotel Post, every day becomes an unforgettable adventure. In winter, it's all about skiing, cross-country skiing, and tobogganing in the stunning mountains and wonderful ski areas of the Tyrolean Oberland. In summer, lush natural landscapes await hiking fans, hikers, bikers, and motorcyclists. And at the end of the day? You can relax in our hotel's wellness area with heated outdoor pool or let us pamper you with delicious treats from our kitchen and wine cellar.
Our rooms and suites
Arrive, feel good, let go
All rooms
There's nothing better than making our guests totally happy.